A little history on Quick 56
Quick 56 was loosely formed in 2013 with original member Jake Salter and another former member of an original melodic hardcore genre band called Undying Solace (2007-2009). After building a cover song list and coming up with the band name "Quick 56", the duo struggled to find pieces to fill the remaining vacancies in the band after several attempts at finding a lead guitar player, drummer, and lead singer. After a 2 year hiatus, those missing pieces were found, and Quick 56 was reformed in 2015.
After a fun 3 year run with a 4 piece lineup, creative differences found their way through the band, and another hiatus was taken leading into 2019.
Fast-forward to 2021, this version of Quick 56 features a 3-piece lineup with Jake Salter (bass/vocals), Ricky Halverson (guitar/vocals), and welcoming back Derek Tuel (drums).
Quick 56 brings gratuitous amounts of energy to shows and continues to look for new songs to play. Check out the Events page to find out where they're playing next or visit the Bookings page for contact information!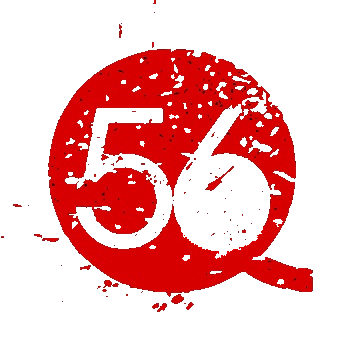 Jake Salter - Bass/Vocals
Originally from Adrian, MN, he has been in several bands since the early 2000's, notably including: Push (cover band lead singer), Undying Solace (original band - writer, lead singer), The Sons of James (Irish/Folk rock cover band, rhythm guitar/lead singer) and Self-Indulged (cover band lead singer). He has also written and recorded several original rock/acoustic solo pieces in the past years.
Jake has been performing musically in some way, shape or form since he was 10 years old. His musical influences are a broad spectrum of 80's and 90's rock, alt rock and pop, but most impactful to him as a kid growing up in the 90's: Green Day (and his dad).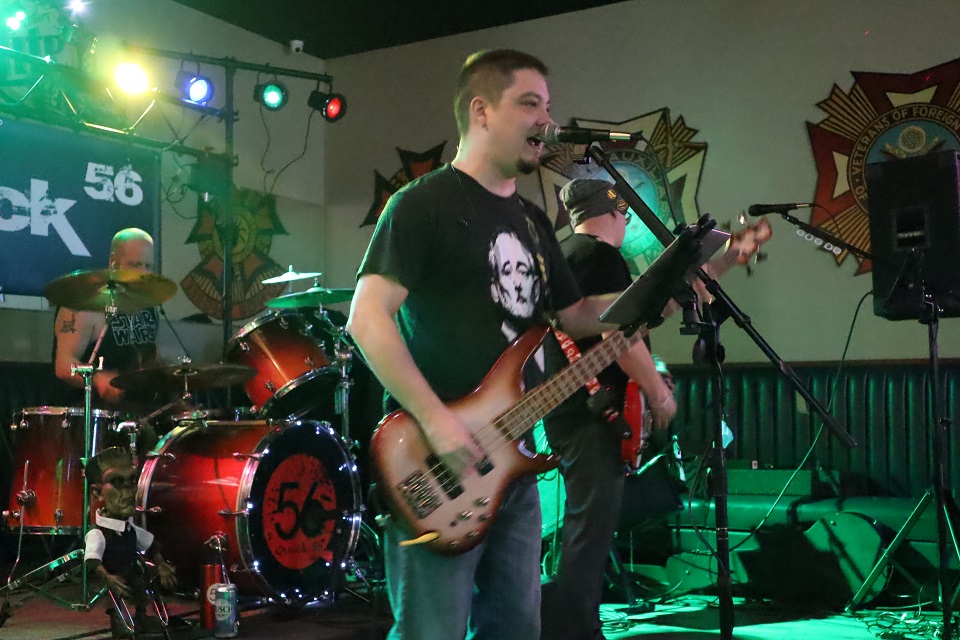 Ricky Halverson - Guitar/Vocals
Originally from a lil' podunk town in Northern MN called Cherry. Three things you did there growing up: play sports, play music and drink beer! Ricky has been in bands, jammin on the guitar since 1991. Heavily influenced by several guitar players from The Beatles, The Ramones, Rick Neilsen from Cheap Trick, EVH, SRV and countless more.
He primarily was a country picker but always a rocker in his heart. He's played in many different states, being a road dog and really gets into his playing and feeds off the crowd. He literally is still a kid at heart and counts his dad as a main influence.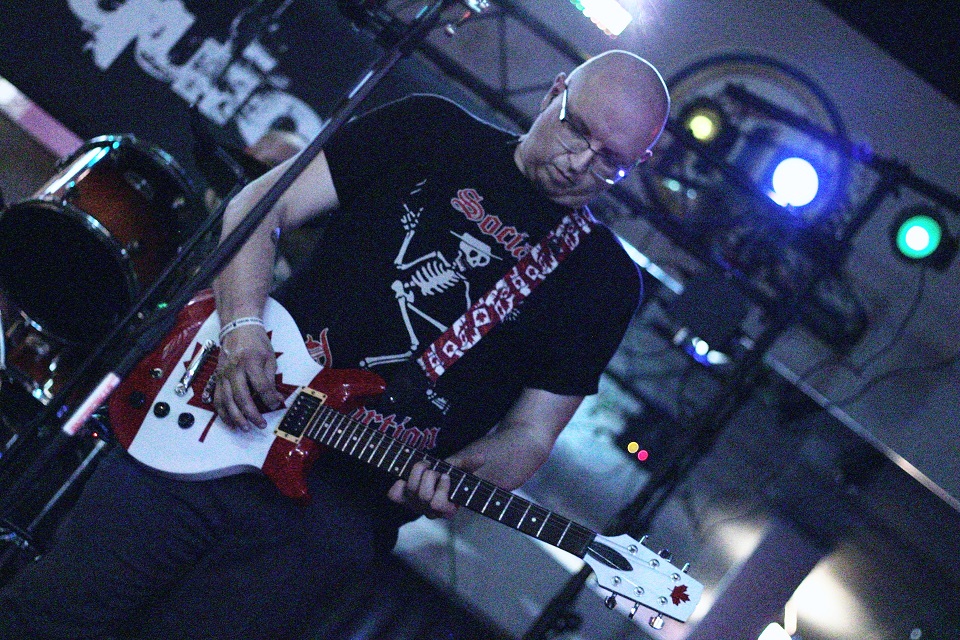 Derek Tuel - Drums
Derek Tuel has been pounding on the drums for a total of 23 years with 8 different bands - most recently with Jake in The Sons of James before joining the original Q56 lineup.
Derek's influences range across several different types and genres of music, and pinpointing one specific artist simply isn't possible. He models his technique and style from all across the musical spectrum.