A little history on Quick 56
Quick 56 was loosely formed in 2013 with original members Jake Salter (rhythm guitar/vocals) and Joe Martinetti (bass/vocals) – both formerly of the original melodic hardcore genre band Undying Solace (2007-2009). After building a cover song list and coming up with the band name "Quick 56", the duo struggled to find pieces to fill the remaining vacancies in the band after several attempts at finding a lead guitar player, drummer, and lead singer.

After a 2 year hiatus, Quick 56 was reformed by Jake in 2015 with Nick Wood (lead guitar/vocals – formerly of the rock cover band project Self-Indulged) and Derek Tuel (drums – formerly of the Irish/Folk rock band The Sons Of James). Joe rejoined the band in October 2016. With Nick splitting the majority of the lead vocals with Jake, the need for an exclusive singer was scrapped and the band hit the ground running.

It is with sadness that we annouce Derek is no longer with band, due to work relocation. We wish him and his family all the best and nothing but great things for their future. Thanks for all the great fun, laughter, and music. You will be missed!

Quick 56 brings gratuitous amounts of energy to shows and continues to look for new songs to play. Check out the Events page to find out where they're playing next or visit the Bookings page for contact information!

The current Quick 56 lineup is the best it has ever been, and only keeps getting stronger!
Jake Salter - Rhythm Guitar & Vocals
Originally from Adrian, MN, he has been in several bands since the early 2000's, notably including: Push (cover band lead singer), Undying Solace (original band - writer, lead singer), The Sons of James (Irish/Folk rock cover band, rhythm guitar/lead singer) and Self-Indulged (cover band lead singer). He has also written and recorded several original rock/acoustic solo pieces in the past years.
Jake has been performing musically in some way, shape or form since he was 10 years old. His musical influences are a broad spectrum of 80's and 90's rock, alt rock and pop, but most impactful to him as a kid growing up in the 90's: Green Day (and his dad).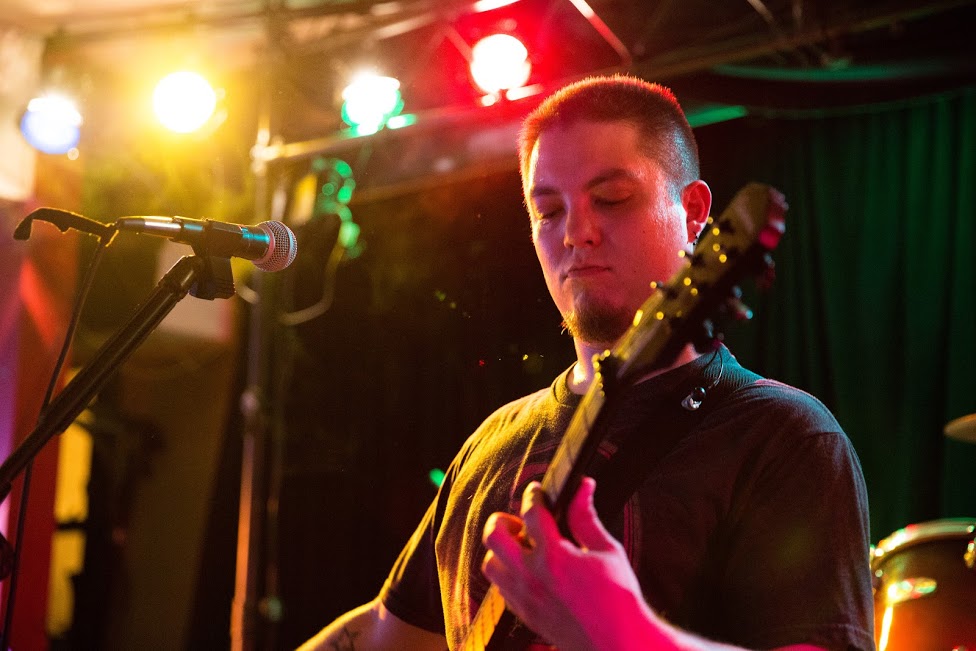 Nick Wood - Lead Guitar & Vocals
Nick has been playing guitar for over 20 years, and has been heavily influenced by many styles.
From 90s rock, to blues, funk, reggae and most everything in between. He also plays solo acoustic alternative shows in the Fargo/Moorhead area, and has written many original songs.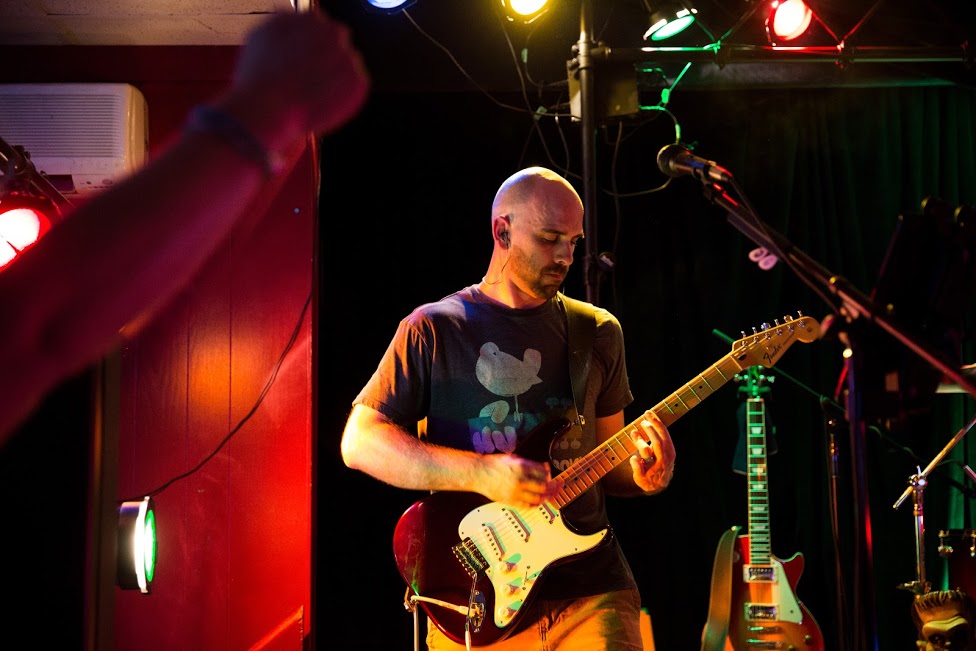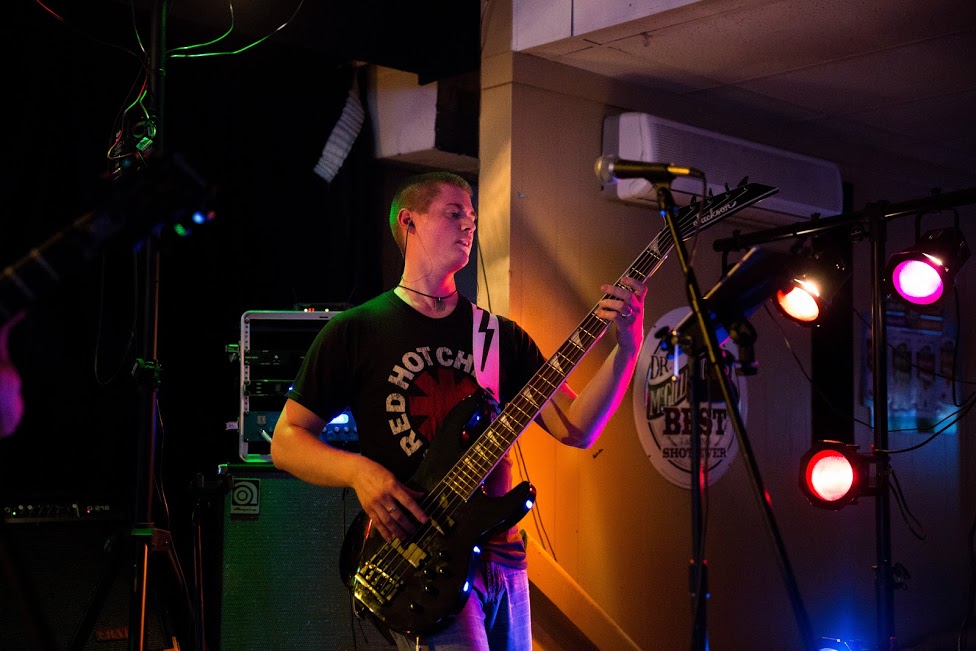 Joe Martinetti - Bass Guitar & Vocals
Originally picking up bass guitar to fill in for his high school jazz band, Joe hasn't stopped playing in the music scene for over 15 years.
He played bass and did vocals for Christian worship/cover bands, original band Undying Solace (with Jake), along with other smaller side projects.
Growing up, his major influences include groups like RATM, Weezer, RHCP, and Blink-182, but none bigger than Eve 6.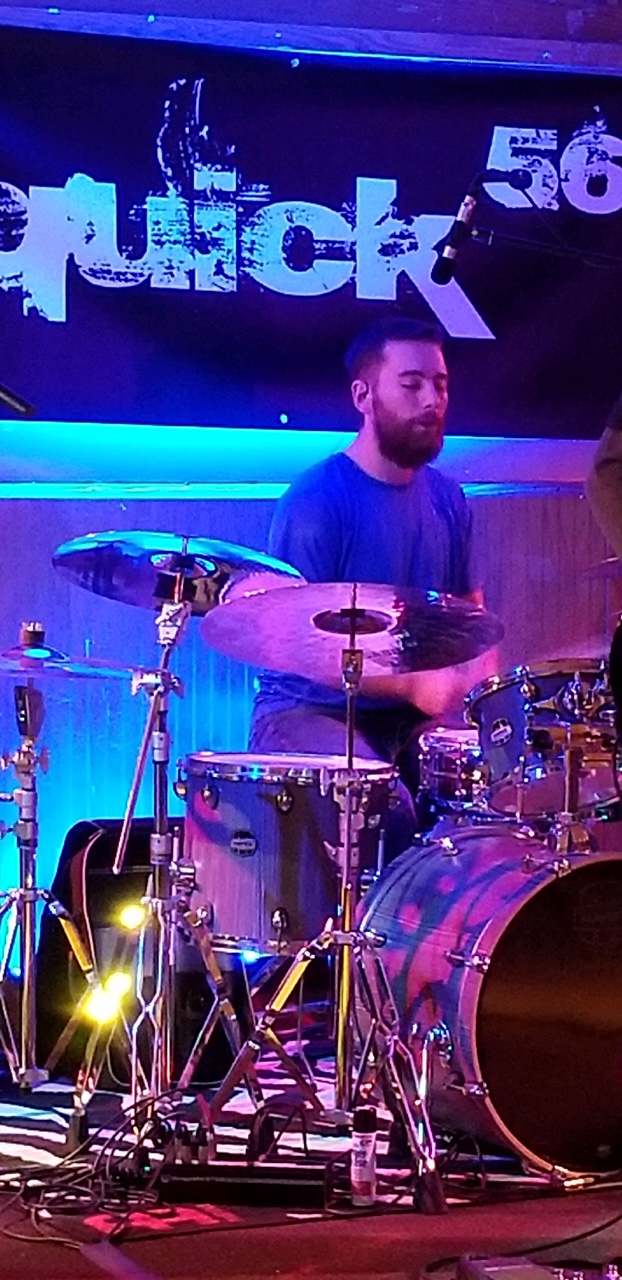 Tyler Lenertz - Drums
Originally from Savage, MN, Tyler, moved to West Fargo in 2005. Tyler first started playing drums just to do something fun, but it immediately became a passion. With influences like Vinnie Colaiuta, Jo Jo Meyer, and Joe Morello, he is always looking for something new to learn.>/p>
Tyler grew up listening to classic and 80's rock, but has expanded his taste to jazz, funk, fusion and many more.
Tyler is a motorcycle and beard enthusiast, and believes the bearded lifestyle is the greatest lifestyle. He is also a fan of tattoos and good German beer.