Upcoming Events
Currently booking shows
2021 DATES
Fri, Apr 16 & Sat, Apr 17 @ 9:30pm - Fargo Downtown VFW Post 762
Sat, May 15 @ 7:30PM - Icewind Brewery, Mapleton, ND
Wed, Jun 16th - 6:00pm - 9:00pm - Sickies Garage Bike Night - Fargo, ND
Fri, Jun 25th - 6:00pm - 9:00pm - Harley Davidson Full Throttle - West Fargo, ND
Sat, Jul 10th - 9:00pm - 1:00 am - The Trap Bar & Grill - Gonvick, MN
Wed, Jul 21st - 6:00pm - 9:00pm - Sickies Garage Bike Night - Fargo, ND
Fri, Jul 23rd & Sat, Jul 24th @ 9:30pm - Fargo Downtown VFW Post 762
Wed, Aug 11th - 6:00pm - 9:00pm - Sickies Garage Bike Night - Fargo, ND
Sep 25 - Location & Time TBD - Fargo Marathon - Bands on the Run
Stay tuned for updates!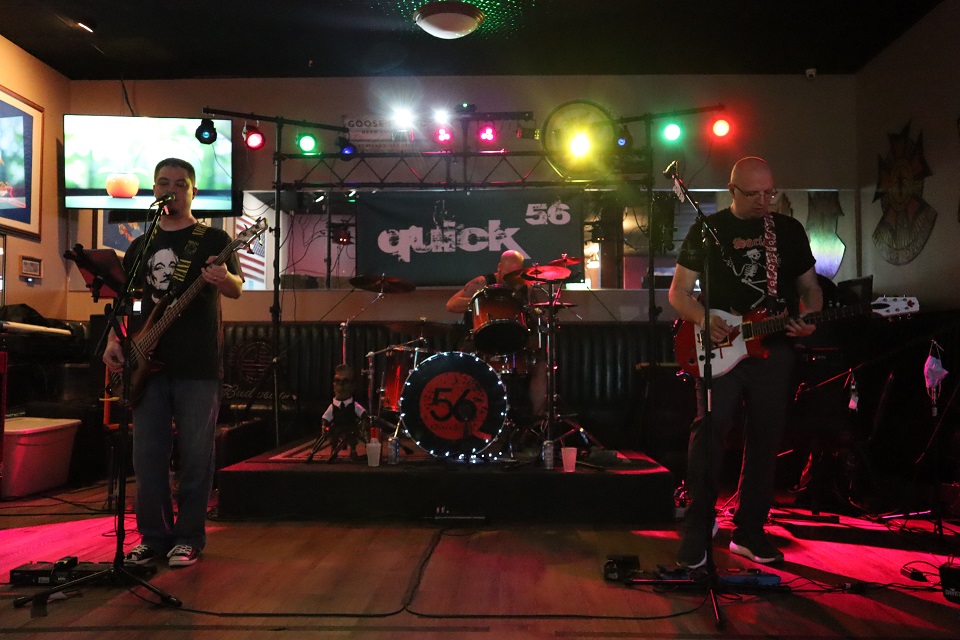 Come on out and see us!
With Jake Salter on Bass Guitar & Vocals; Ricky Halverson on Guitar and Vocals; and Derek Tuel on Drums; Quick 56 is one hot band that can bring the party to any venue.
This Fargo, ND band has an eclectic mix of 80's, 90's, and many of today's artists. Take a look at our Song List page to see many of the songs we cover.
So come on out and enjoy the show!